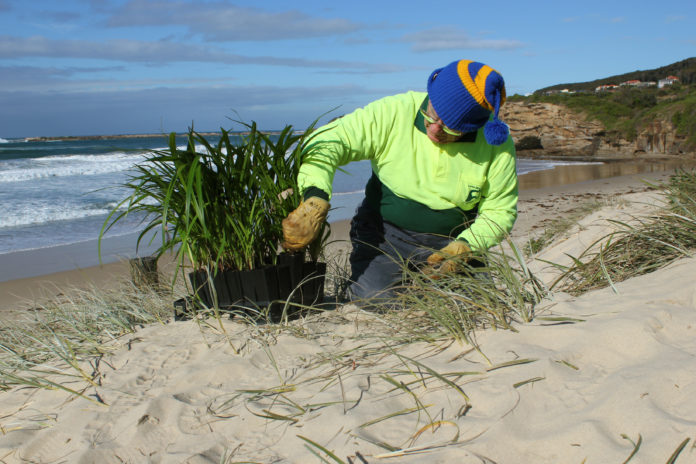 Passionate and committed volunteers work to keep Lake Macquarie's environment happy, all year round.
Local grassroots groups restore, rehabilitate and conserve huge tracts, so residents and visitors can continue to enjoy the area's natural beauty.
The army of Landcare volunteers, consisting of 200 groups across Lake Mac, is celebrating its 20th anniversary.
The green-thumbs gave more than 16,400 hours of their time last year, clearing 163,000 square metres of invasive plants, replacing them with 11,300 native seedlings.
"We have groups right across Lake Macquarie, working on foreshores, sand dunes, creek lines and bushland reserves," Coordinator Jason Harvey said.