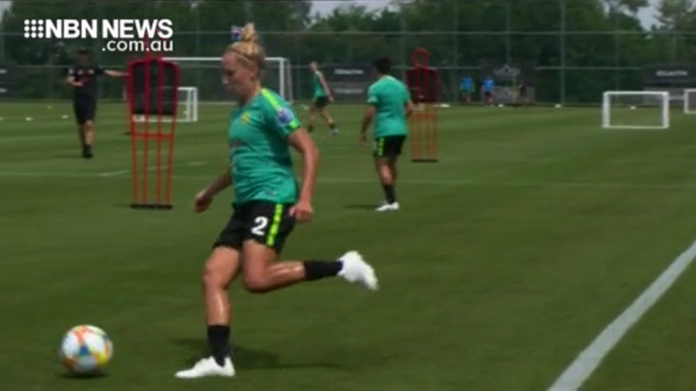 Matildas star Sam Kerr is front and centre in a new video, designed to generate support for Australia's bid to host the 2023 Women's World Cup.
The bid will be submitted in October.
Meanwhile, many of the players have arrived in Turkey for a training camp before this year's tournament.
Newcastle's Gema Simon among those impressed with the regime of new coach, Ante Milicic.
Simon has played 11 games for her country, but is preparing for her first World Cup.
The Matildas will spend the next nine days in Turkey, before playing a friendly against the Netherlands on June 1.
(AUDIO IN PARTS)