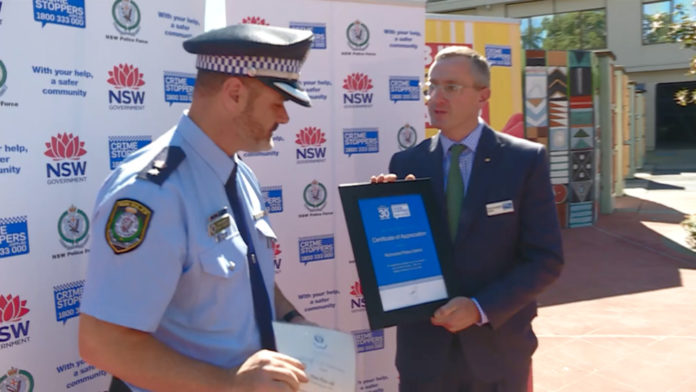 Crime Stoppers' 30th anniversary celebrations have continued on the far north coast.
Today, officers were on the ground talking to locals about the role the organisation plays, and posing for a quick photo opportunity.
"I can say quite clearly the information provided recently through the dob in a dealer campaign that started this year has proven invaluable to our current investigations and also previous investigations."
Everyday, around 22 arrests are made thanks to tip offs from Crime Stoppers.