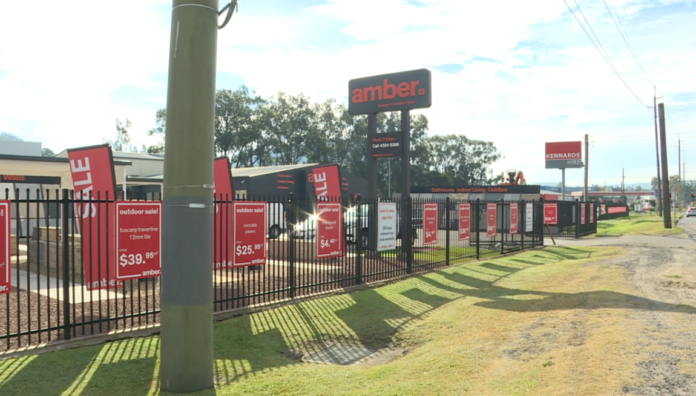 A Woy Woy man, who attempted to evade police by hiding in a golf course pond, remains under guard in hospital tonight.
The 35-year-old allegedly robbed Amber Tiles at North Gosford this morning, forcing staff to open the safe to steal cash, before fleeing in the owners car.
Police say he then crashed the vehicle on the corner of Dell and Mann Street and ran from the scene into Narara Creek.
He was later found submerged in a nearby golf course pond.
He was taken to Gosford Hospital where he was treated for dog bite wounds sustained during the arrest.
Charges are expected to be laid.
(VISION ONLY)