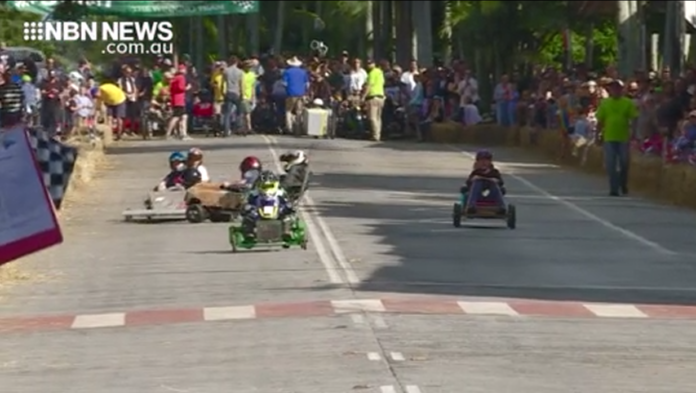 The next generation of motorsport talent was plying their trade at Bangalow's 25th annual billycart derby on Sunday.
Strapped into makeshift creations, hundreds of young daredevils tore down Byron Street at high speed.
Not even the rain could keep the fearless competitors and their pit crews away – organisers hailing it as the most popular event to date.
(VISION ONLY)