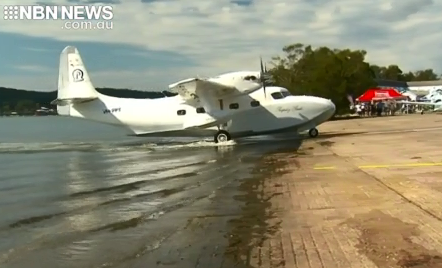 All eyes were on the sky over Lake Macquarie on Sunday, with several military aircraft taking flight for the Rathmines Catalina Festival.
Among them, a World War II era Grumman G-73 Mallard sea plane.
"This is a great opportunity with the Grumman to take people for a ride in a flying boat just like the Catalina." – Malcolm Burns, Sea Plane Pilots Association Australia.
Onlookers were also treated to an aerial flyover by two iconic Douglas DC-3 aircraft.
(AUDIO IN PARTS)