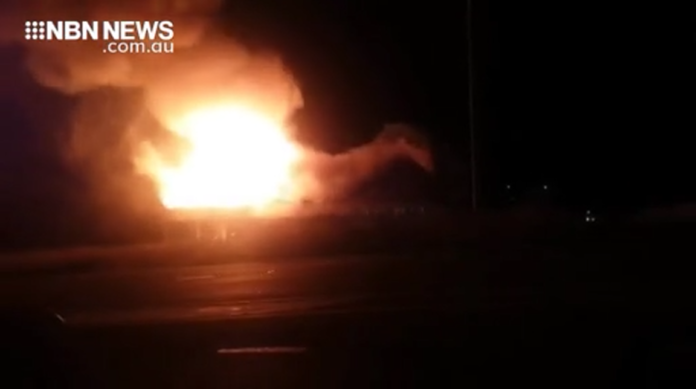 Fire has destroyed part of the historic Ravensworth Public School in the Hunter Valley.
Flames could be seen tearing through one of the derelict buildings, at around 7 o'clock on Saturday night.
The school, which sits on the corner of the New England Highway and Hebden Road, operated for more than a century before it closed in 1986.
Video via Erin N Brooks