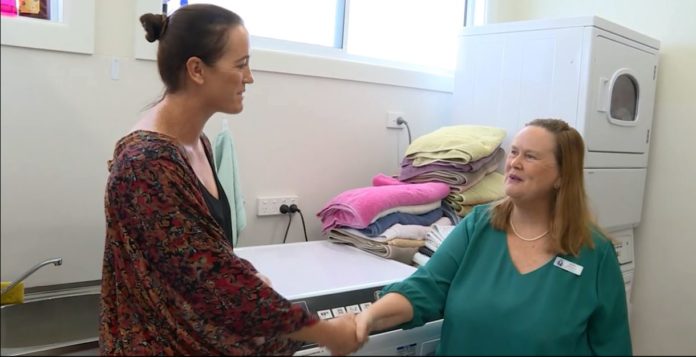 Life for homeless people in Coffs Harbour is being made more comfortable thanks to the city's Quota Club.
The club's donated more than $5000 for new laundry equipment to the homeless shelter, Pete's Place, which is used by more than 50 homeless people each day.
The money was raised through the club's Christmas gift-wrapping service.
"people are able to come in and have a showere but they are also able to get their clothes washed and dried, not only their clothes but their bedding as well, people are often out in the elements and their bedding gets wet or dirty and to be able to come in, wash it and dry it and have it ready for another night is just vital."
Last month, the washers and dryers at Pete's Place were used more than 160 times.