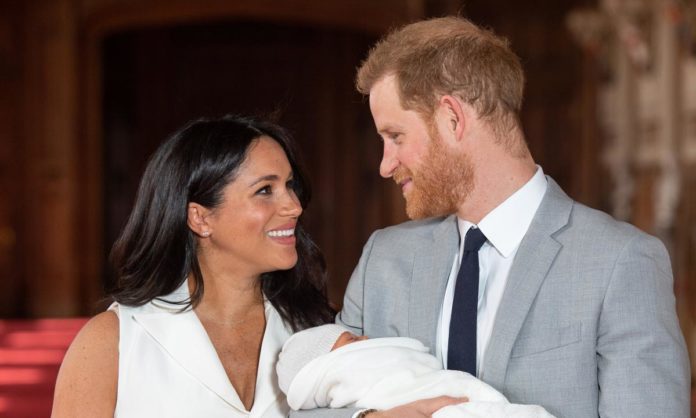 The Duke and Duchess of Sussex have revealed their son has been named Archie Harrison Mountbatten-Windsor.
The couple made the announcement via their Instagram page, with a picture of the Queen and family looking on at Meghan holding Archie.
The name Archie comes from the British name Archibald, and Harrison means "son of Harry."
He will be known as Master Archie Mountbatten-Windsor.
It came just hours after the new family of three attended their first photocall in the majestic St George's Hall in Windsor Castle.
Covered in a white blanket and bonnet, the baby appeared to be sleeping soundly in his father's arms, as his parents beamed down at him.
"It's magic, it's pretty amazing," the Duchess said.
"I have the best two guys in the world."
When asked about his temperament, Meghan said: "He has the sweetest temperament, he's really calm," as Harry joked "I wonder where he gets that from."
The Duchess of Sussex gave birth at 5.26am on Monday, with Harry by her side.
The baby is believed to be the first mixed-race child born to a senior member of the royal family in centuries, and is a reflection of modern Britain with its culturally diverse population.