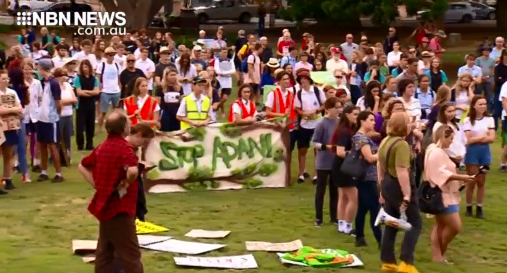 Hundreds of students skipped school to take part in the climate action rally in Newcastle's Civic Park.
They brought colourful signs, made speeches and generally urged politicians not to be sheepish, when it comes to tackling global warming.
The rally ended with a march to the Member for Newcastle's office.
(audio in parts)