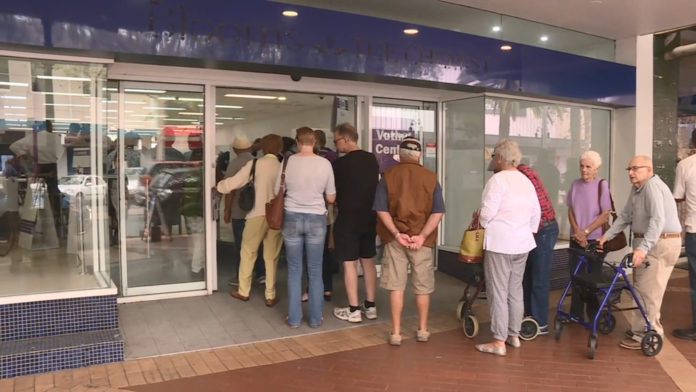 Pre-polling got underway in Tamworth today – early voters making their way to Peel Street to cast their ballots.
Seven candidates will take on the incumbent Barnaby Joyce for the seat of New England.
The pre-polling booth is located in the old Bloom's Chemist store on Peel Street, and is open from 8.30am on weekdays.
(VISION ONLY)