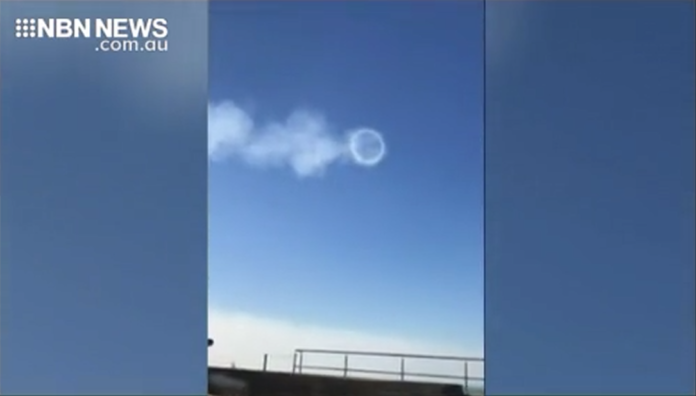 People who witnessed the traditional 'firing of the guns' at Fort Scratchley on ANZAC Day, may have noticed something extra special.
A rare, perfectly-shaped smoke ring emerged from the gun barrel, and lingered in the air.
It was captured on video by Charlestown's Glenda Watts.
Meanwhile, you can still catch a glimpse of the fort's wall of red poppies, with the display to stay up until Monday afternoon.