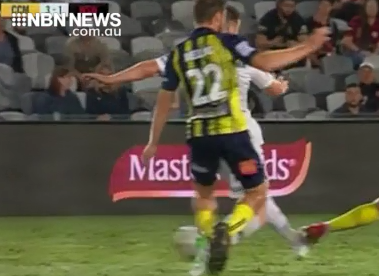 Mariners defender Kye Rowles has been handed a three match suspension, after being sent off during the club's match against the Western Sydney Wanderers on the weekend.
Rowles copped a red card in the 71st minute, for this lunging challenge on Alexander Baumjohann.
It turned out to be a bittersweet match for Rowles, who also scored his maiden A-League goal.
(Note: Vision Only, No Audio)