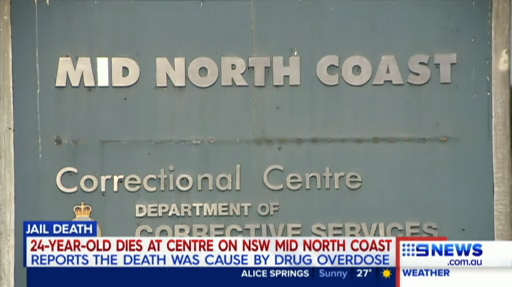 An inmate has died from a suspected drug overdose at Mid North Coast Correctional Centre in Kempsey.
It's believed the 24-year-old man swallowed a balloon full of drugs, which burst in his stomach.
It's the second death of an inmate inside a New South Wales prison this month, with a man murdered inside Silverwater Jail two weeks ago.