Traffic around Narara on the Central Coast is heavy, after a water main burst on Tuesday morning.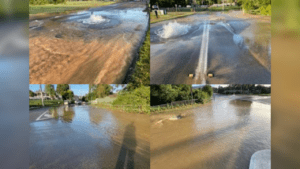 Crews were called to Narara Valley Drive, near the intersection of Pearson Street, just before 8 o'clock, after reports a burst water main had flooded the road.
The nearby Pacific Highway, along with Railway Crescent is busy as a result of the incident.
The road is expected to remain closed for several hours.
For up-to-date traffic information, visit www.livetraffic.com