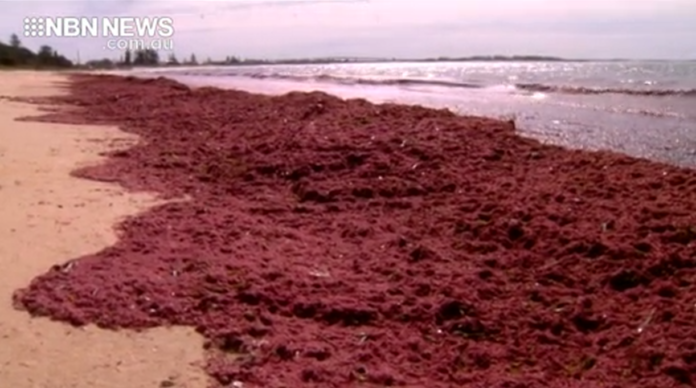 There was an unusual sight for beachgoers at Stockton this morning, with red seaweed washing ashore – stretching for hundreds of metres.
It's a natural phenomenon, brought in by strong northerly winds.
There are reports of it washing up on beaches as far north as Coffs Harbour.
While it's harmless, it is known to produce an unpleasant smell.
(VISION ONLY)