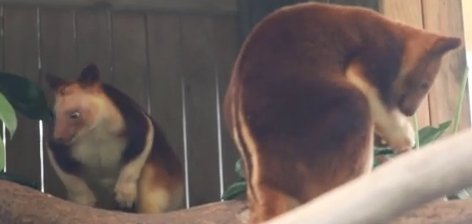 The future of the Kangaroo's cousin looks dim, with the Goodfellow's Tree-Kangaroo facing extinction from continued hunting and deforestation.
But it's hoped the arrival of Kimbe at the Reptile Park will address the decline in the endangered species.
The new lady in town set to take part in a breeding program alongside, current resident, Banjo.
But, was it love at first sight?