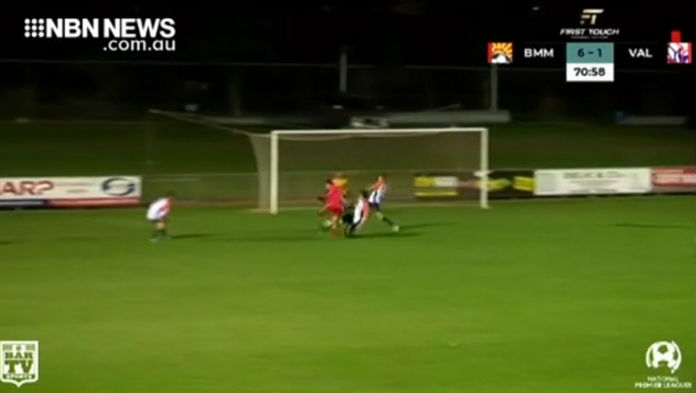 Broadmeadow has demolished Valentine nine-one to wrap up round seven in the Hunter's NPL competition.
Leading six-one, second half substitute John Majurovski made an impressive cameo.
He came on in the 60th minute and grabbed a brace.
In the final few minutes, Kale Bradbery and Mitch Oxborrow completed the rout.
(VISION ONLY)