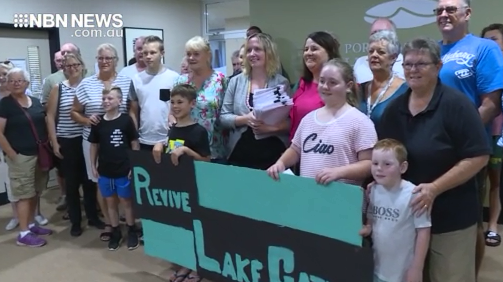 Residents concerned with poor water quality at Lake Cathie have taken the fight to Council.
More than 700 submissions have been delivered to Port Macquarie Hastings Council so far.
There are calls for an Environmental Impact Study, water monitoring and procedures to maintain the lake.
"Looking for allocation of staff to implement those strategies and that's been the crux of the problem over the years – so many reports but no implementation"
It's hoped the submissions will be included in Council's next operational plan.