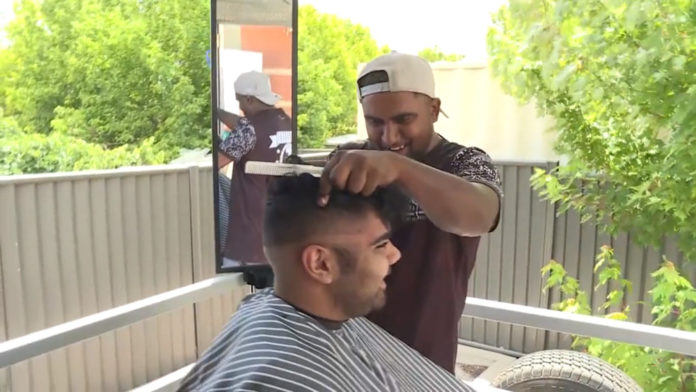 A barber is trying to help men open up and talk and what better way then when getting a hair cut.
His mobile service the Walkabout Barber, is travelling through the Northern Tablelands this week.
Aimed at Indigenous men and boys living in the bush, giving them a trim and a chance to chat.
"The chair is a magical chair, the barber chair and when men sit in it they start to talk and they start to share their journey."
"I think it's a great space for men to debrief and unload their backpack of life so they can feel enlightened."
The Walkabout Barber visited Tenterfield today and will stop in Glen Innes tomorrow.
PLEASE NOTE: Some audio available