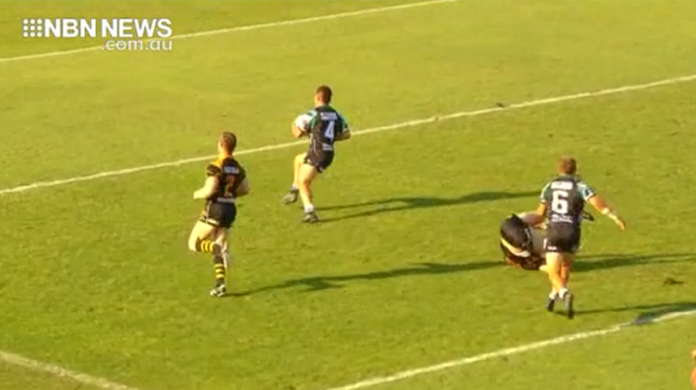 Newcastle Rugby League is back, Kurri beat Macquarie, while Maitland beat Cessnock in the derby.
Former NRL player-turned Goanna, Paul Carter was caught off guard before he recovered to cross first just seven minutes in.
The home side was eight points in front when Alexander Mammone scored but both first half tries went unconverted.
The Pickers took 26 minutes to find their rhythm and when they finally did, Geordie Connelly began a roll on.
Frazer Price's boot the difference in Maitland's four point win.
(VISION ONLY)