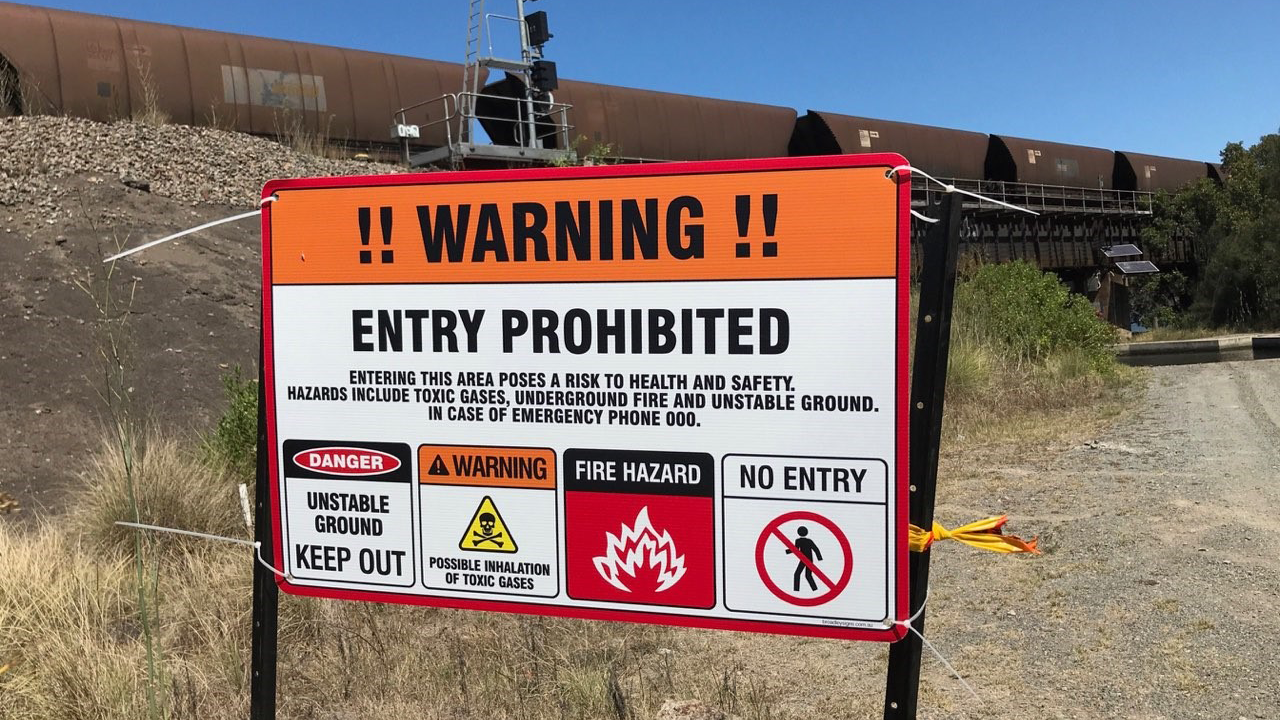 It's been revealed air pollution has reached "poor" levels around Kooragang Island, where an underground fire has been burning in a former toxic waste dump since early January.
Monitoring data reveals particulate matter exceeded daily standards for three days from March 30.
The EPA has blamed the air quality change on inland dust.
The blaze is expected to take another two weeks to put out.