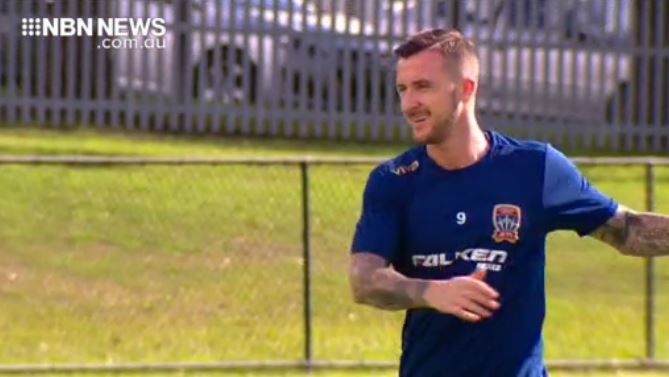 Jets striker Roy O'Donovan says he wants to stay in the Hunter – but admits there's a long way to go at the negotiation table.
"We're a bit apart at the moment." O'Donovan admitted.
"There's a conversation to be had certainly. But that's normal isn't it? That's football.
"It's a good bargaining position for the club when the team isn't going as well as last year, let's put it that way."
The Irishman is planning to become an Australian citizen, when that becomes available to him next year.
Despite missing a huge chunk of the season through suspension, he's Newcastle's leading goal-scorer, with eight.