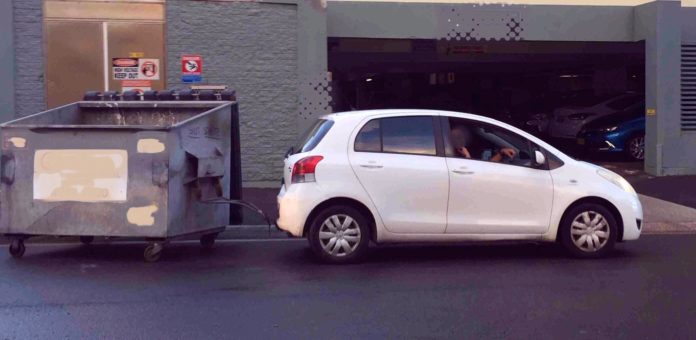 A man is 'down in the dumps' after receiving a hefty fine for towing a skip bin in Newcastle.
Police spotted the indiscreet driver parked in a no-stopping area on Zaara Street on Friday morning.
The 59-year-old received a $673 fine for using an unregistered trailed on the road and $263 fine for disobeying a no stopping sign.