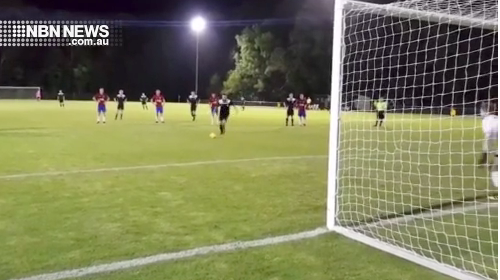 To the FFA Cup and there were mixed results for Central Coast teams in matches held at Pluim Park overnight.
Wyoming Football Club went down to Bulli 5-nil in its third round match.
"Nice defending he still might get a shot and he does."
While football premiers the Killarney Terriers posted 3-2 against the Albion Park White Eagles.
(AUDIO ONLY IN PARTS)