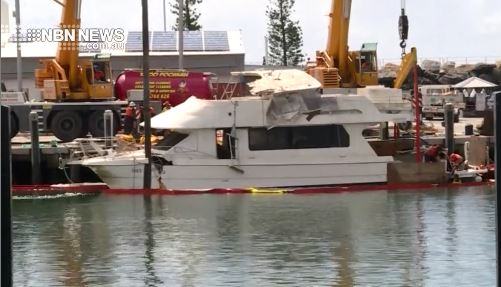 A 57-foot catamaran which capsized and sank
near Coffs Harbour 12 days ago has finally been salvaged.
Three men were forced to abandon the vessel when it began taking on water off Wooli.
Large cranes were brought in to lift it.
The boat had suffered extensive damage to its hull and cabin.
(NO AUDIO)