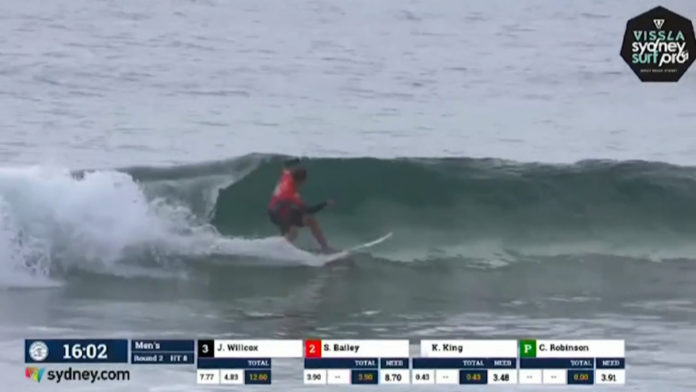 Weeks away from his debt on the world tour..
Soli Bailey was back in the water for his third world qualifying series event this year.
Two mid-to-high range scores enough for the Suffolk Park local to progress, despite only catching four waves.
Bailey managing to over-taking fellow local Kyuss King who finished third in the heat.
Earlier on, Stu Kennedy looked confident in the smaller conditions.
The Lennox Head surfer progressing to round three – holding a four point lead on his competitors.
(VISION ONLY)