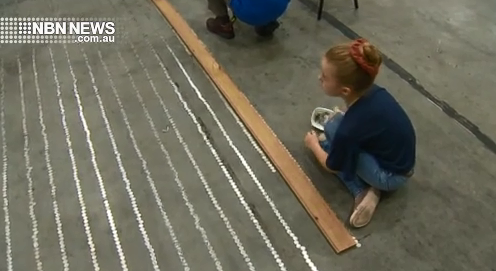 Hunter residents have attempted to set a world record for the longest line of coins on Saturday, all for a good cause.
It's part of an Elermore Vale Lions club initiative to raise $27,000 for children with life-threatening cancers.
The total value of coins in the line will go towards a trial in paediatric wards across the country.