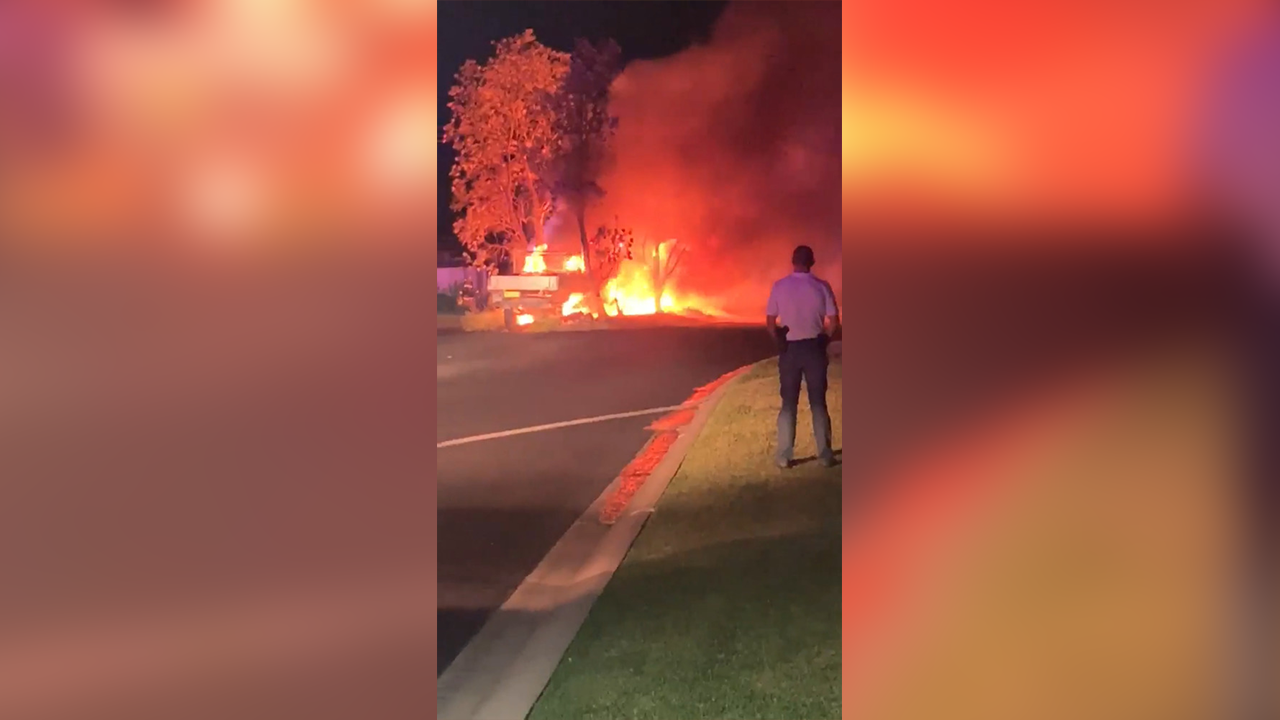 There were scary scenes at Port Macquarie overnight, after a car hit an electrical sub-station and caught fire.
Residents on Laguna Place were woken by a loud crash in the early hours of Friday morning, the small fire growing to come within metres of nearby homes.
Video via Kenny Holland.
Whether anyone was injured remains unclear, with no sign of the car's driver.
The incident caused localised power outages.