Police have released the details of a dramatic arrest at Lake Macquarie, in which a 45-year-old man jumped from a second story window in an attempt to evade officers.
The arrest took place at an address on Kestrel Avenue at Mount Hutton on Tuesday, as part of an ongoing investigation into several break and enters.
Upon arrival, officers spotted the man jumping from the window and running to a nearby shed.
It's alleged while inside the shed the 45-year-old punched two police officers.
Capsicum spray and a police dog were eventually used to detain the man.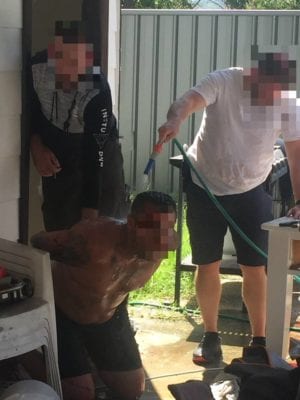 He was taken to Newcastle's John Hunter Hospital for treatment, before being taken to Waratah Police Station where he was charged with 10 offences.
Bail was formally refused, with the man due back in court in May.