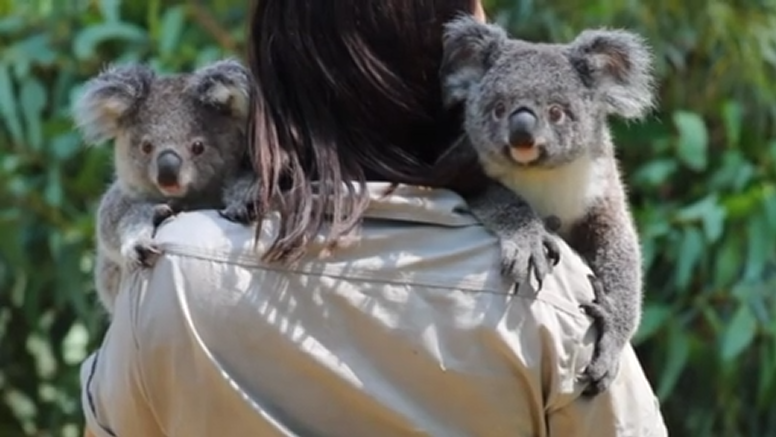 New furry editions at a Central Coast zoo are going viral on social media, and we're being encouraged to pick a name for these Australian icons.
In a first for the Australian Reptile Park, two koala joeys have been dubbed as 'twins,' and they're being looked after by their adoptive mother, Molly.
Molly gave birth to one joey, and took another rejected joey under her wing.
General Manger Tim Faulkner says it's very rare for a single koala to care for two babies at one time.
Animal lovers can post or comment their name suggestions on The Australian Reptile Park Facebook page.