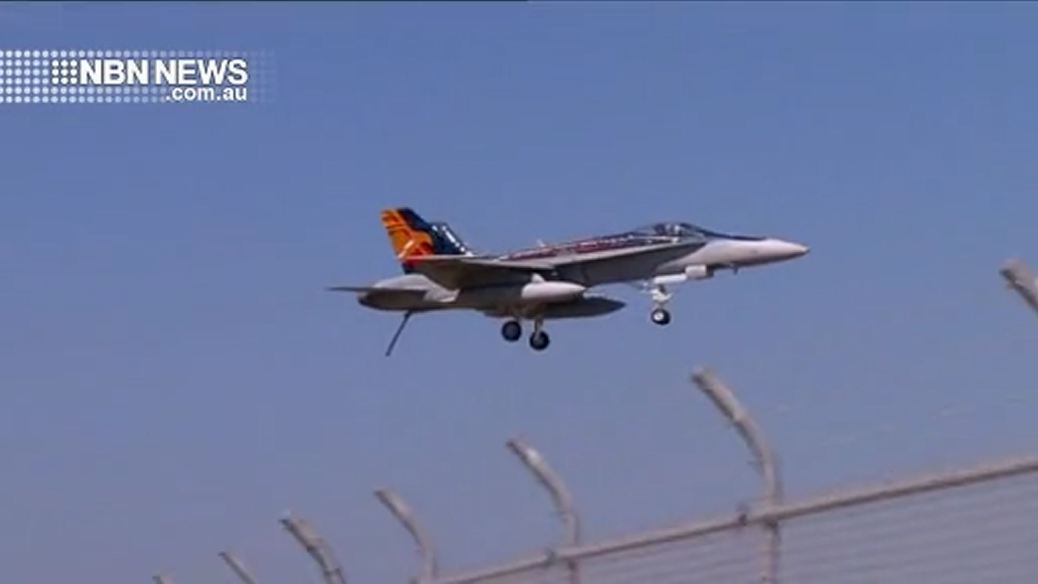 A RAAF Hornet has made a successful emergency landing at the Williamtown RAAF base.
The pilot requested a return to base just after 11 o'clock this morning, when a warning indicator was activated on the aircraft.
Emergency ground crews were scrambling, while the Hornet dumped fuel out to sea as a pracaution before making its approach.
A landing hook on the Hornet was deployed to catch runway arrestor cables to help slow the aircraft on touch down.
The aircraft landed without further incident.