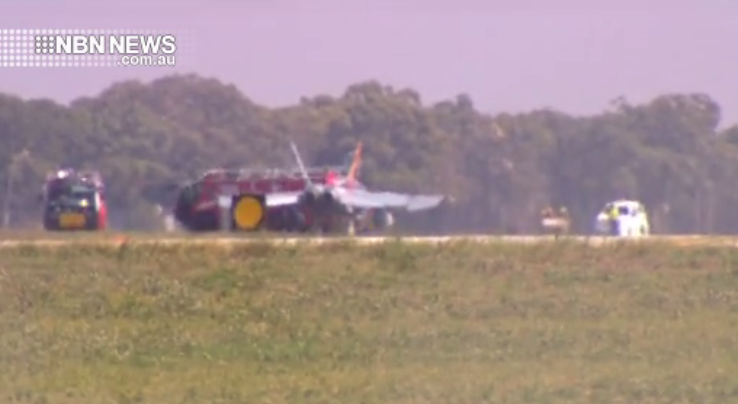 An FA-18 Hornet has made an emergency landing at RAAF Base Williamtown, amid fears of engine failure.
The pilot requested to return to base just after 11am, when a warning light came on in the cockpit.
"The aircraft is still out in the exercise area approximately 60 miles east and the nature of the problem is right hand engine flare out."
The pilot dumped fuel before deploying the fighter's tail hook, and catching an arresting cable for a short stop on the runway.
Emergency crews were waiting on the ground. "He just had a little bit of puffs of smoke as he came in but yeah it was an uneventful landing."
Flying operations resumed shortly after.
(AUDIO IN PARTS)