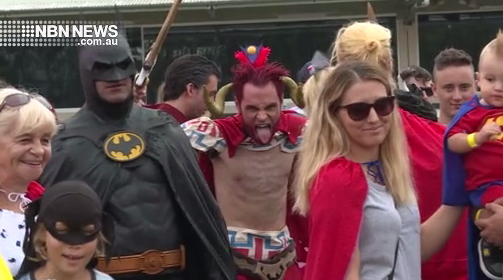 Plenty of wannabe superheroes turned up but unfortunately not quite enough people wearing capes gathered at Gosford on Saturday to break a world record.
Around 580 came to the city's showground in the Australian-first attempt, organised by charity 'Capes 4 Kids'.
There are already plans to try again next year.
Funds raised from the attempt will be spent handing out capes to sick children in hospital.
(VISION ONLY IN PARTS.)