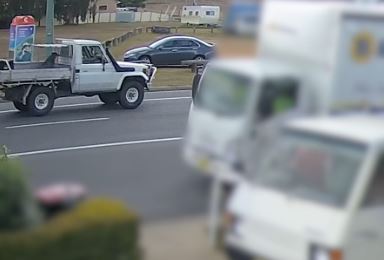 Police have issued a plea for information following Tuesday's morning's fatal crash at Junction Hill north of Grafton.
A 77-year-old woman was killed after the 17-year-old driver of a black Peugeot allegedly crossed to the incorrect side of the road.
Investigators would like to speak to the driver of this white Toyota Landcruiser utility, shown in this CCTV with a dog cage on the back.
It was not involved in the collision.
The vehicle travelled through Junction Hill, just before 11am on Tuesday and was driving behind the black Peugeot.
Investigations continue.
(VISION ONLY)