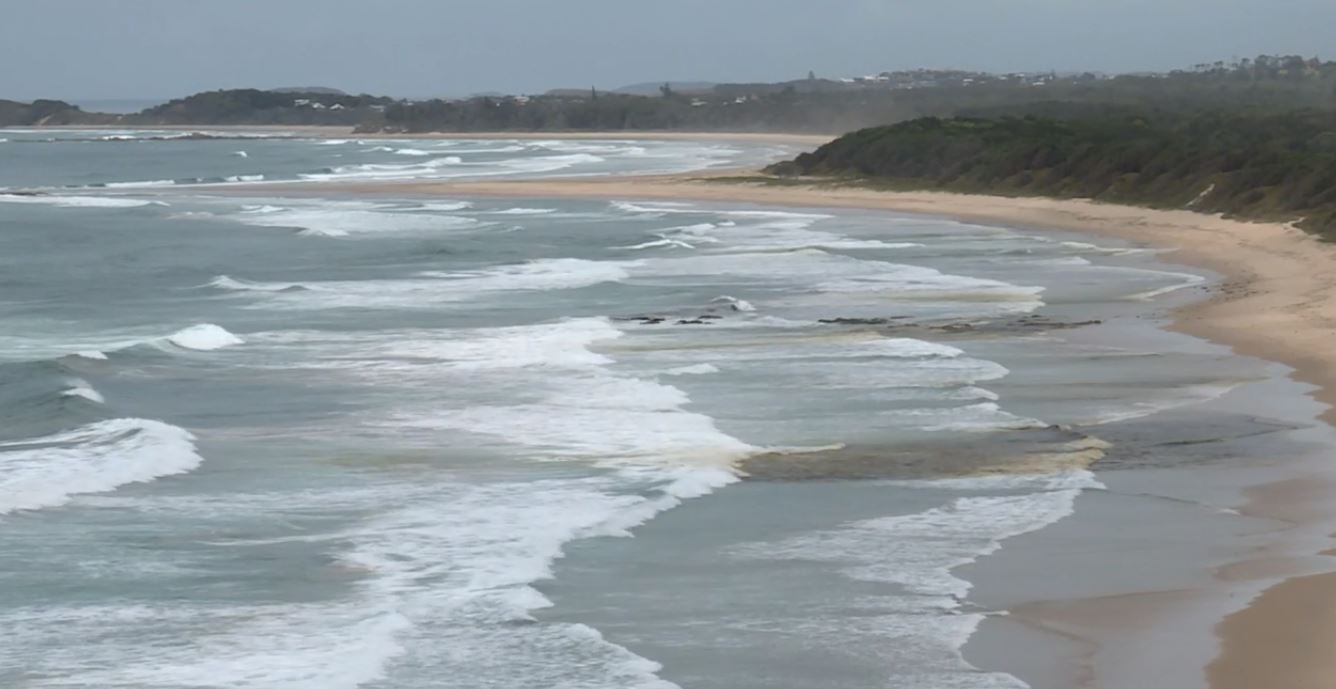 Marine scientists are investigating the cause of two distinct brown slicks in the ocean, south of Woolgoolga headland.
The discoloured water stretches from the beach to beyond the surf zone and can be seen further out to sea.
The trails, that are each around 100 metres wide, have left a dark brown stain on the sand.
Authorities are investigating whether the substance is natural, or may have come from a passing ship.
(VISION ONLY)