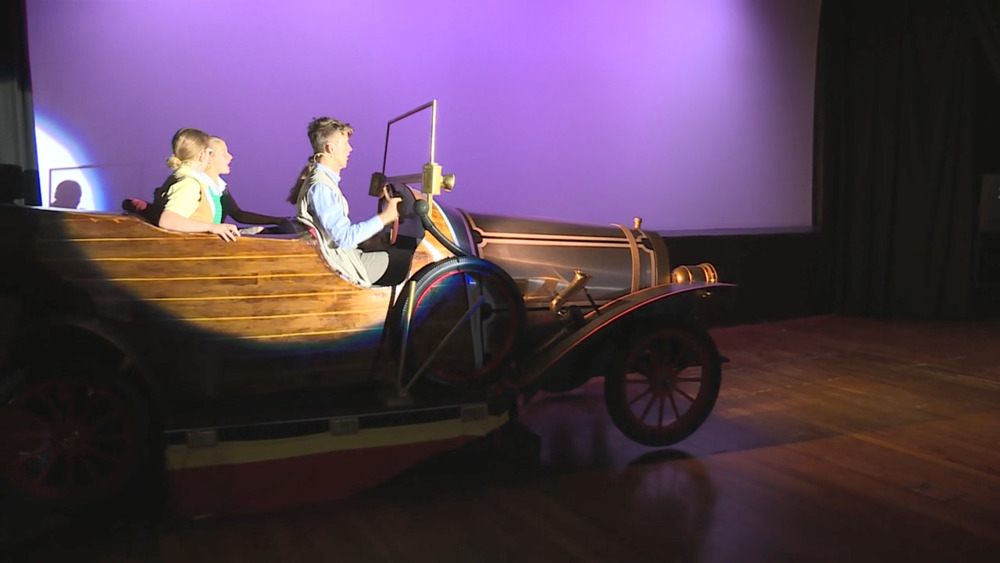 Carinya Christian School's production of "Chitty Chitty Bang Bang" is almost ready to lift off the ground.
Staff and students alike have been working for almost a year to bring the musical classic… And a flying car… To the stage.
"The students really own the production, and encourage each other. The car that we have… Which is a very technical prop is actually being flown and driven by students in the show, which is fantastic."
The curtain will officially open tonight, after an electrical storm on Wednesday grounded the musical's namesake.
For the cast and crew… It's an exciting time.
"The car will certainly be flying and doing some acrobatics. There'll be some all-round fantastic singing and dancing. The entire cast has really put their all in and really tried to make this a fantastic show."
Chitty will hit the stage at 7.30pm.
(AUDIO IN PARTS)