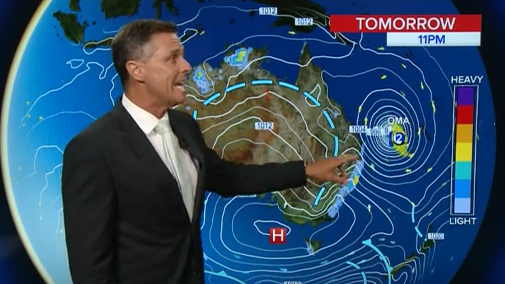 The nation is still almost completely cloud free apart from the trough over Western Australia.
Cyclone Oma is now playing a guessing game with forecasters.
Tomorrow strong onshore winds affected by Cyclone Oma will begin to develop along the coast with an ever increasing swell.
Showers and heavy rain periods with storms will also start to affect the Mid North Coast but nothing will make it inland west of the Divide.
It will remain hot for northern NSW.