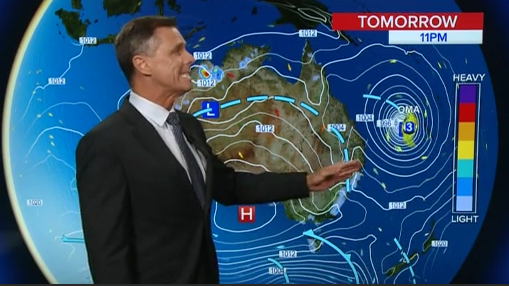 The nation is still almost completely cloud free which is causing a lot heat to keep building over Central Australia.
There is limited cloud cover over Victoria and Cyclone Oma has developed a definitive eye.
Tomorrow the weather is now going to be affected by Cyclone Oma. Strong onshore winds will begin to build along with an ever increasing swell. Showers will also start to affect the coast but nothing will make it inland west of the Divide.
It will remain extremely hot for northern New South Wales.