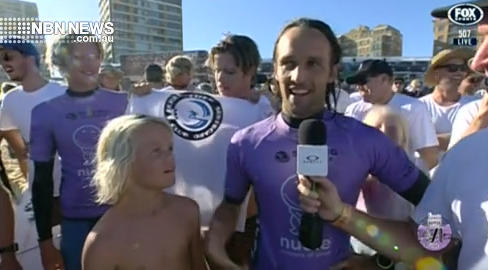 Newcastle club Merewether has defied the odds to win the Australian Boardriders Battle national final.
Macy Callaghan looked strong for Central Coast club, North Shelly, while world tour veteran Joel Parkinson surfed early for Snapper Rocks.
But it was junior Mike Clayton-Brown who proved pivotal for Merewether.
Philippa Anderson and Jesse Adam capped off the win with solid scores, before the locals could celebrate.
(audio in parts)