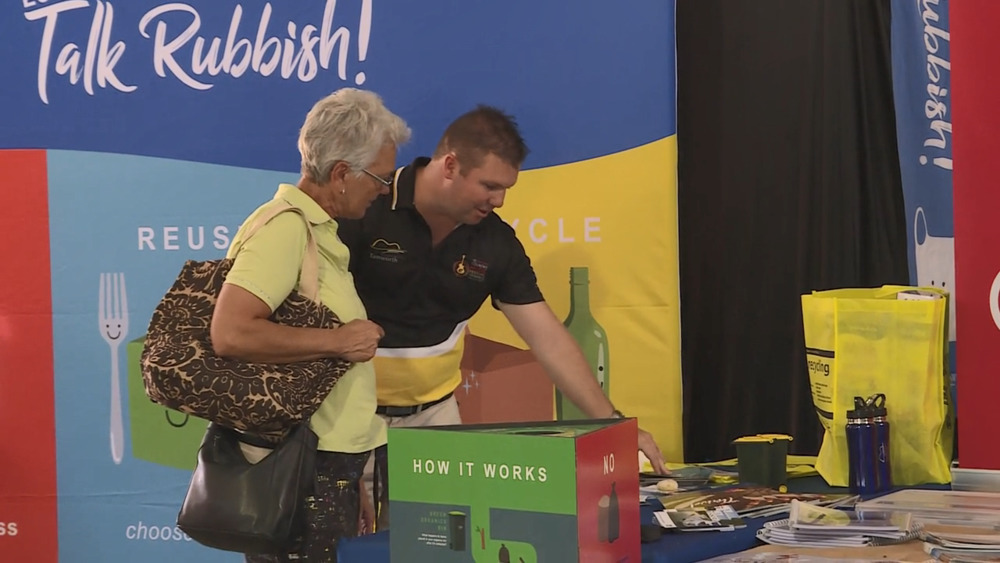 Tamworth's Waste Warrior Expo officially opened today…
The two-day event is hosted by Tamworth Rotary Club's 'First Light', and provides a variety of stalls and activities to encourage North West families to think carefully about waste disposal.
On display were new and different ways to help the environment… With everyone having something to learn.
"Most people understand that we've gotta do things better, and it's just understanding how they can make those changes in their lives. So, we're not about pointing the finger and saying what's wrong, it's like… These are the ways we can do better, these are the things people are doing that we can do right now to improve our environmental footprint."
Winners of the Waste Warrior Facebook competition were also announced…
Those deemed the most environmentally-friendly were local mother Titania Page and students from Currabubula Public School.
(AUDIO IN PARTS)