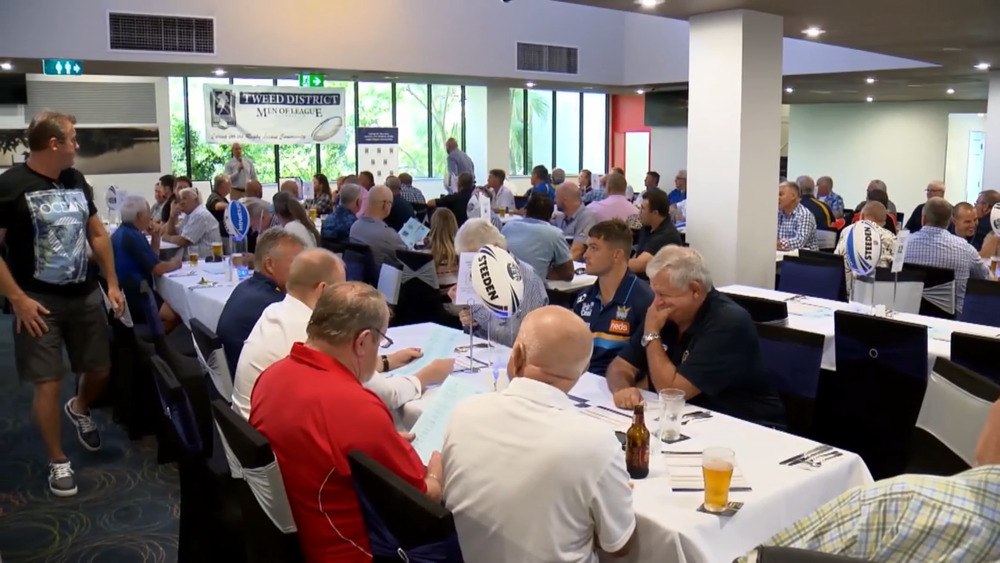 A host of Gold Coast NRL identities headlined the Men of League's annual sportsmen's lunch, at Tweed Seagulls today.
Among the faces were Gold Coast Titans Coach Garth Brennan, club co-owner Darryl Kelly and recruit Ryley Jacks.
Brennan revealed the player he's most excited to watch in 2019 is young prop Mo Fotuika, who made his debut at just 18.
Funds raised today will go to men, women, and children linked to the game, who are in need of support.
(VISION ONLY)