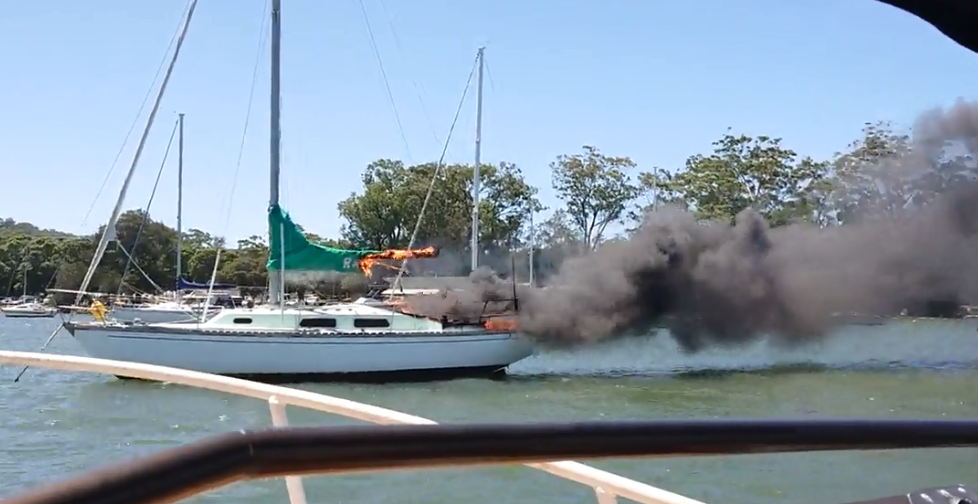 A fire has destroyed a yacht moored off Gosford today.
Local boat owners watched on as flames engulfed the 36 footer around midday.
Thankfully no one was on-board at the time.
"I was just downstairs doing some work on my boat and I overheard someone scream out does someone have a fire extinguisher. I popped my head up and the boat next to me was on
It took just 15 minutes for emergency services to bring the blaze under control.
The fire is not being treated as suspicious.
(AUDIO-ONLY IN PARTS)