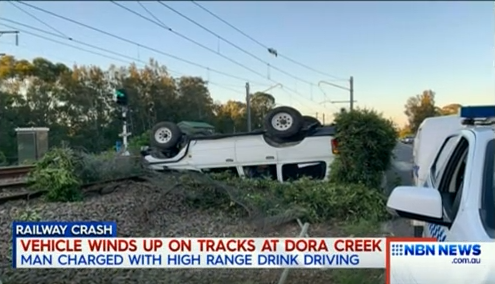 Police allege a Lake Macquarie man was three times over the legal blood alcohol limit, when his four-wheel-drive crashed and rolled onto railway tracks at Dora Creek last night.
The 36-year-old lost control of the vehicle on nearby Main Road.
He was arrested and allegedly returned a blood alcohol reading of point-153.
The man's been charged with high range drink driving, and will face court next month.