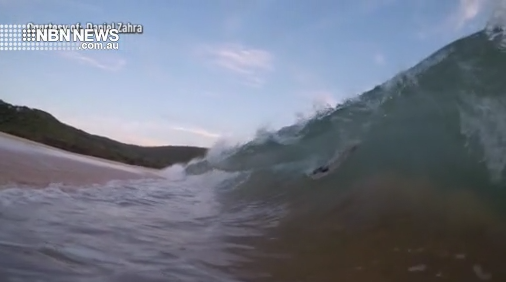 This puffer fish was spotted at a secluded Central Coast beach, playing in the shore break, before expertly riding a wave, and even pulling into the barrel.
The stunt was captured by beachgoer Dan Zahra, who noticed the little surfer while walking his dog one day. After playing with it on a few occasions, Dan said he thought he'd take his camera along to capture the spectacle. And that he did.
Puffer fish are often derided for their ability to inflate, exposing sharp spikes.
But surely this one has done wonders to improve their image.