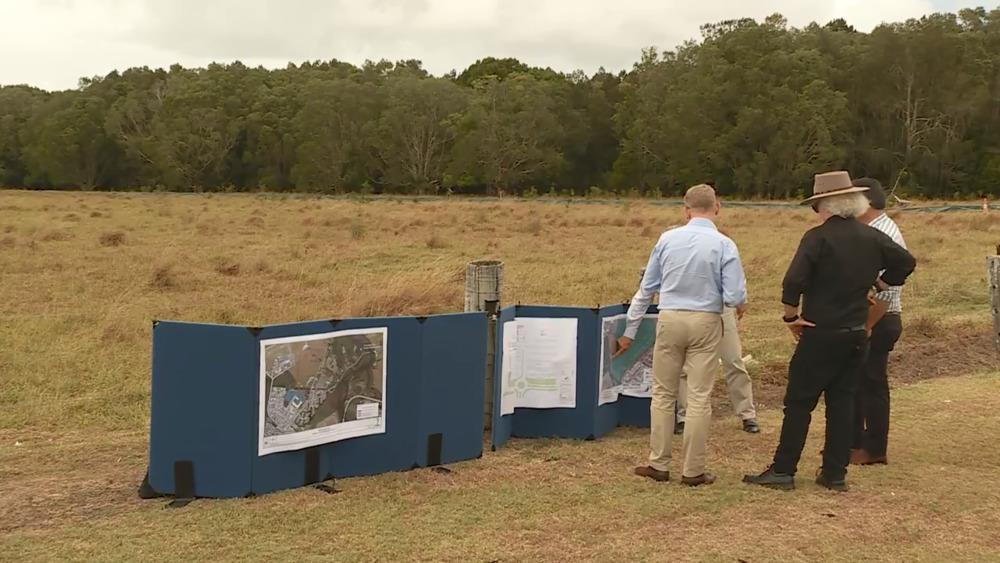 A new attraction is planned for the vacant site opposite the Ballina Byron Airport, as the State Government has chipped in close to $4-million for an "innovation park".
The funding will enable preparation work to be undertaken, so Ballina Shire Council can begin marketing the lots.
The INXS Music Museum, which has been rumoured to call Ballina home… is the kind of business council wants to see in the area.
"This could be a visionary site for our community, to have a museum dedicated to INXS, to have the Byron Film Studio situated on the land right behind me at the airport here, if that comes to pass that will put Ballina on the map."
This week, the Nationals have been criticised for pork-barrelling in the lead-up to the March 23 election.
But Ballina's mayor has welcomed the funds coming into the Shire.
"You can pork-barrel any time you like mate, because we've got so much more to do."
(AUDIO IN PARTS)