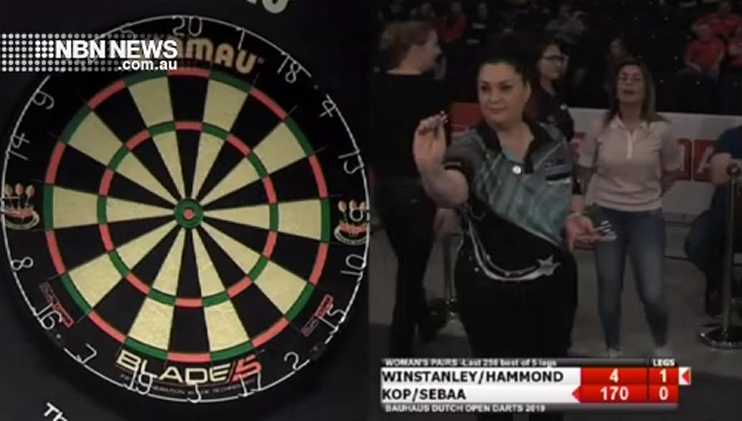 Hunter darts player Corrine Hammond and English team mate, Lorraine Winstanley, have moved into their second successive ladies pairs final at the Dutch Open Championship.
The duo was rarely challenged in the semis, winning three straight legs.
They'll now face the Japanese pair of Suzuki and Yamaguchi in the decider.
(VISION ONLY)