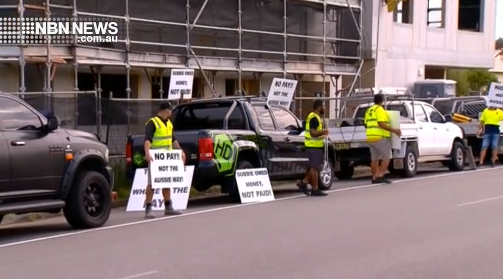 Sub-contractors say they're chasing hundreds of thousands of dollars after a Hunter building company went into liquidation.
Tradies who worked on the Aqua apartment development, in Lake Street at Warners Bay, picketed the site today… following the collapse of Martin Building Services just before Christmas.
Whitehead Property Group, which is behind the project, has since engaged new builders to complete the work, and says it paid all fees owing to Martins before that business went into liquidation.
One concreting company alone claims it's owed $280,000.
(AUDIO IN PARTS)