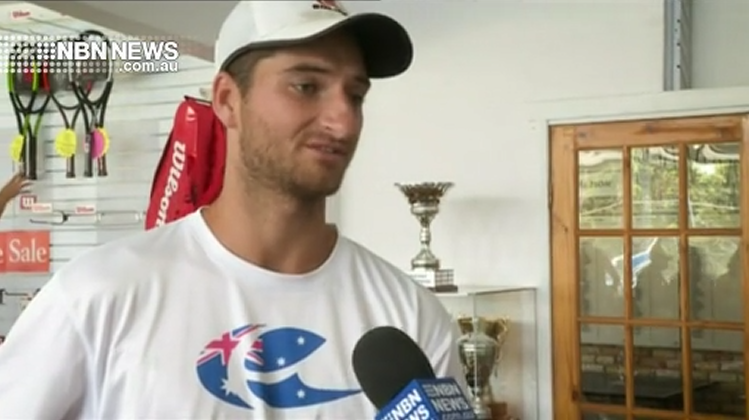 He was unstoppable at the Australian Money Tour event in Newcastle last week, but the heat has taken its toll on Rhys Searant, with the Whitebridge ace losing the singles and doubles finals at the Gosford AMT tournament last night.
Searant was outclassed in the singles by the top seed, Neutral Bay's Arjun Mehotra, 7-6, 6-4.
He then lost the doubles in three sets to fellow Hunter player Luke Rankovich.
"It's been about 35 degrees everyday, minimum 1 to 2 matches singles and then 1 or 2 doubles, on court til 10.30 last night, playing doubles so it's been a tough turn around." – Rhys Searant
(AUDIO IN PARTS)