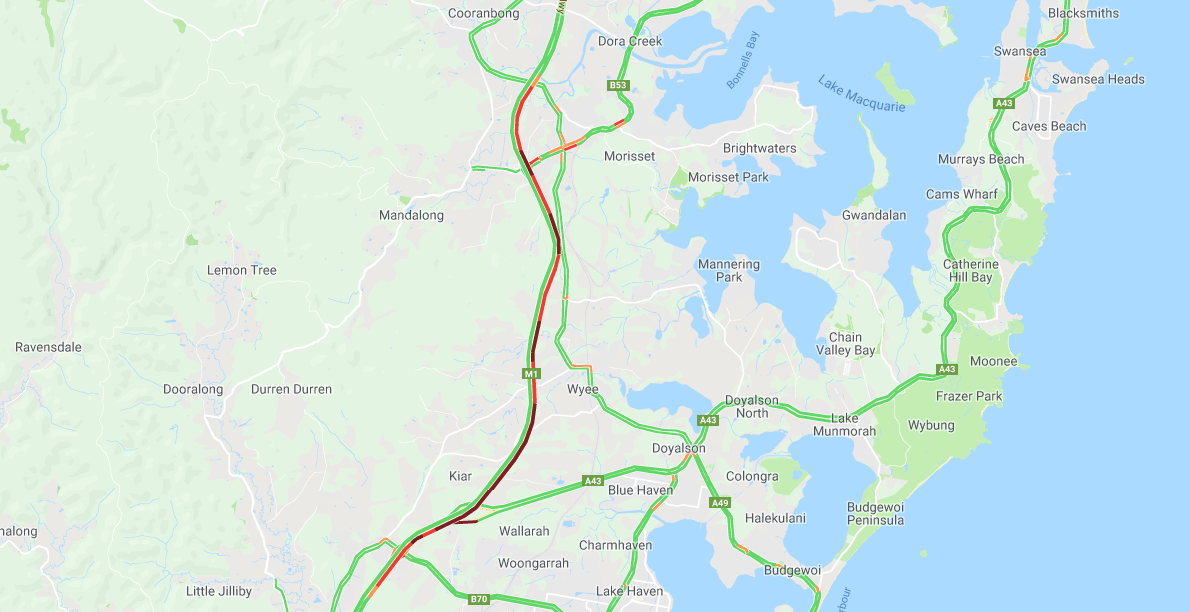 Hunter roads were busy today as the long weekend – and school holidays – come to a close.
Southbound lanes were slow on the M1 from Morisset to Warnervale, adding an extra hour to travel times.
Drivers heading south from Nelson Bay experienced 20 minute delays, while traffic was heavy from Hexham to Beresfield.
For the most up-to-date traffic information visit www.livetraffic.com